Over 1000+ Cataloged Locations
Location specific weather reports, recent camp and trail surveys, water data and much more.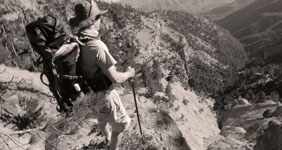 Explore the hiking trails of the Los Padres National Forest. Combine trails to make loop trips, discover new trails for backpacking, or find new areas to explore for day hikes.
197 Hiking Trails
View All 197 Trails →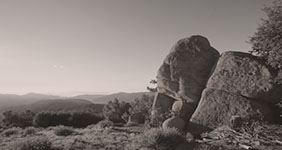 This updated list on camps enables you to find a new camp to visit anytime; we have included all car campgrounds and trail camps in this section.
275 Camps
View All 275 Camps →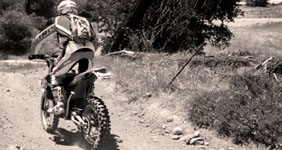 We got you covered on the O.H.V areas, including Google maps view of all trails, slope gains and losses, so you can be prepared for your next off road adventure.
56 OHV Trails
View All 56 O.H.V. Trails →
Latest Water Report
Pulled from all surveys, you can sort the results by clicking on the table headers in red below:
Recent Water Reports - Sorted by camp name:
Latest Camp Reports
Please click on a report below to view the survey
View All Camp Reports
Latest Trail Reports
Please click on a report below to view the survey
View All Trail Reports
Latest Comments
It has been a while since we camped at Sage hill, but nobody else has replied, so here goes.   First, there is creek to cost, on a cement platform, in the road.   If there have been heavy rains, crossing could be a problem.   this is a group camp, with…
read more...
Reply
10/20/2014 VWR Road Patrol along Buckhorn RdChokecherry is flowing nicely with crystal clear water
read more...
Reply
Used an approach from the west side starting at the gate on Trail Canyon just north of where Snowy Creek OHV Trail enters and followed the ridge around in a long loop.  Quite easy to pass along deer trails.  The peak is very long and flat, but the highest…
read more...
Reply
Very small spring coming out of the mountain, but, very sweet and clear. It's just a little south of Sespe River trail.
read more...
Reply
Water was flowing and it was delicious.
read more...
Reply
Hiked through here as part of three day backpack trip.  Trail was great.  Saw a bear.
read more...
Reply
LPFA TRAIL SURVEY
The trail is in really good shape with very few issues. The only problems are that the trail is getting overgrown again at the Murietta Grapevine Spring, which will need to be reworked just about every year. There is one 14"…
read more...
Reply
View All Comments