Middle Lion Campground - Los Padres National Forest
34.54987107, -119.1657067

Elevation: feet.
Longitude: -119.1657067
Latitude: 34.54987107
Camp Description:

Edit details or description

Upload new images
Weather Forecasts for Middle Lion Campground
Live Radar View
Live Satellite View
Hourly Weather Graph Link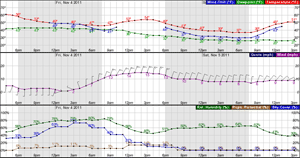 Submitted Information
No Camp Reports Submitted. Be the first one to add a report. Your post will appear within 10 minutes.
Have you been here?
Resources »
Sign In
Sign Up
Track your progress in the Los Padres Forest with access to High Resolution Topographic Maps, An Online Profile, Bucket List, Field Surveys and More.


Current Weather »
Forest Resources »
Local Links »
Adverts »